Schedule your free roofing checkup!
Trust in our Owner's Pride Guarantee.
They came when the said they would. We have a flat roof. Two other companies wouldn't call back. They did a great job, they fixed the problem areas,

…

and gave a us a new roof coating. They fixed all of the problems that came up. Thank you KY-KO Roofing for doing such a great job!

read more
Excellent experience with KY-KO Roofing. We've had them perform a roofing re-coat which turned out great and to work through a more complex roofing

…

project which they completed quickly and for much cheaper than what a builder wanted to charge. Overall experience has been great!

read more
The Ky-Ko team was excellent…from the estimate, the power wash, the repair of a crack, installation of 2 skylights and 2 layers of spray covering.

…

And Oscar's visit to check the job today was extremely interesting. He inspected the roof, sent me pictures of the job, provided me his card and ensured me to call should any concern arise. He was respectful, kind and very personable….a great representative of the company. We used Ky-Ko in 2005 and again this year…and we'll continue to call on Ky-Ko.

read more
We only provide your home with the very best.
Quality work is important to our team. So are quality materials. That's why we pledge to only use UL-rated roofing materials—including tiles, shingles, foam, and more—on the roof of your home or business. It's our Owner's Pride Guarantee. After all, your place deserves the very best.
Our team only uses roofing materials approved by UL, a global safety and quality certification company. UL-rated roofing materials are built to perform and to last—making them perfect for your home's roof.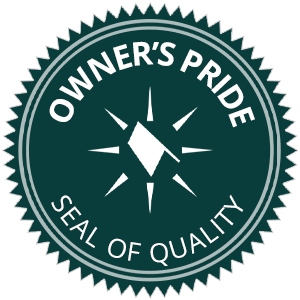 We pledge to only use high-quality, UL-rated materials on your roofing project.

All of our roofers are licensed, bonded, and insured for your peace of mind.

We have an extensive and thorough quality assurance process for every roofing project.
We do right by our customers.
Here's our straightforward process.
You'll get an upfront estimate.
We'll start with a free roofing checkup. Our roofer will take a look at your roof and assess its overall condition. We'll then talk to you about what's needed and how much it will cost to fix.
We'll run quality assurance during the work.
While our roofers are hard at work, they'll also be running through quality assurance checklists to ensure every part of the project is being done right. Our roofers are experienced professionals.
We'll check the project before finishing.
Before wrapping up your roofing repair or new roof installation, our project manager will thoroughly look over our team's work and address any remaining issues. We want your roof to be perfect!
Insured for your peace of mind
We want you to work with us with complete confidence. At KY-KO Roofing, we have multiple insurance policies that cover our team and our work in the unlikely event of an accident. It's peace of mind for you.
If you're considering multiple bids from contractors, be sure to ask them about their insurance coverage. Unfortunately, some roofing contractors try to cut costs by cutting their insurance coverage. This can potentially leave you liable for damage to your home or injuries that occur on your property.
To learn more about our insurance coverage and why roofing insurance is so critical in our line of work, click the button below. Or, give us a call if you have any questions.