Schedule your free roofing checkup!
Finance your roofing project.
Financing
Apply for roofing financing from KY-KO.
If your home needs roof repairs or a new roof, it can't wait. The next monsoon storm could cause further damage and lead to a leak inside your home. You need your roof fixed or replaced as soon as possible.
To help out local homeowners, KY-KO offers financing to customers with approved credit. With our financing, your roof can get the work is needs today. No waiting, no further problems. Just solid work from a long-time, trusted team.
See our current financing offers below, and then give us a call or contact us online to start your application.
We offer roofing financing to customers with approved credit.

You can finance either your roof repair or roof replacement.

Financing helps you get the roof work you need done today!
Our special offer
Here's our current financing offer.
We are currently offering 5 Years with No Interest or 12 Months Same-As-Cash Financing.
This offer is only for customers with approved credit.

Please call KY-KO Roofing for more details and to apply for approval.
We'll only use the best materials.
Trust in our Owner's Pride Guarantee.
Cheap, poorly made materials can lead to roofing disaster. It's why we pledge to only use UL-certified shingles, tiles, and other roofing materials on your roofing project. It's our commitment to quality—and to your roof.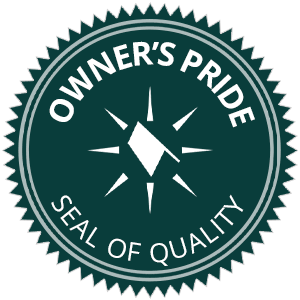 Excellent experience with KY-KO Roofing. We've had them perform a roofing re-coat which turned out great and to work through a more complex roofing

…

project which they completed quickly and for much cheaper than what a builder wanted to charge. Overall experience has been great!

read more
The Ky-Ko team was excellent…from the estimate, the power wash, the repair of a crack, installation of 2 skylights and 2 layers of spray covering.

…

And Oscar's visit to check the job today was extremely interesting. He inspected the roof, sent me pictures of the job, provided me his card and ensured me to call should any concern arise. He was respectful, kind and very personable….a great representative of the company. We used Ky-Ko in 2005 and again this year…and we'll continue to call on Ky-Ko.

read more
Oscar and his crew did an excellent job in our roof! The communication throughout the job was very good. I'd highly recommend them for your roof

…

repair or installation!

read more
Call us to get started.
Why finance your roofing project?
Protect Your Roof
Roofing issues don't just go away on your own. When you wait to make repairs, you're flirting with potential disaster—including leaks. With financing, you can get your roof fixed that much sooner.
Spread Out Your Payments
Depending on the scope of the problem and the type of roof you have, your roof repair or replacement could potentially be costly. Our financing helps you spread out the cost over multiple months.
Get Your Roof Fixed
You don't want to be thinking and worrying about your roof for months to come. You don't want to panic every time it looks like it's going to rain. Finance your roof repairs and get the job done now.
KY-KO: The name the Valley trusts.
For decades, KY-KO has been your trusted, local roofing team here in Phoenix, Mesa, Scottsdale, and the entire Valley of the Sun. From our high-quality roofing repair and installation work to our free roofing checkups, we're the team most Valley homeowners and businesses call first when they notice something's wrong with their roof.
Let's get started.
Get more information about financing.