Schedule your free roofing checkup!
They came when the said they would. We have a flat roof. Two other companies wouldn't call back. They did a great job, they fixed the problem areas,

…

and gave a us a new roof coating. They fixed all of the problems that came up. Thank you KY-KO Roofing for doing such a great job!

read more
Excellent experience with KY-KO Roofing. We've had them perform a roofing re-coat which turned out great and to work through a more complex roofing

…

project which they completed quickly and for much cheaper than what a builder wanted to charge. Overall experience has been great!

read more
The Ky-Ko team was excellent…from the estimate, the power wash, the repair of a crack, installation of 2 skylights and 2 layers of spray covering.

…

And Oscar's visit to check the job today was extremely interesting. He inspected the roof, sent me pictures of the job, provided me his card and ensured me to call should any concern arise. He was respectful, kind and very personable….a great representative of the company. We used Ky-Ko in 2005 and again this year…and we'll continue to call on Ky-Ko.

read more
KY-KO Roofing is the Valley's premier roofer.
We're one of the Valley's largest and most trusted roofers. Our fast, professional service has saved thousands of homes and businesses from worsening roofing problems. We're known for our commitment to quality, our dedication to our customers, and our friendly and free roofing checkups.
If you need a roofer here in Phoenix, call the team that Valley homeowners and businesses have trusted since 1994. Call KY-KO Roofing!
Every job. Every roof.
Our mission statement.
Here's our company's mission statement.
Every job. Every roof. No matter how big or how small, it is treated as though it is our only job: our only roof.


On every job, only the finest materials are used and only the most skilled workers are employed.

On every job, each customer is our most important customer and each one gets our full, undivided attention.

On every job, we obsess over every roof until each customer is absolutely thrilled with the results.

Why do we put so much into every job? Because at KY-KO Roofing Systems, we're crazy about quality.
We're a trusted, local contractor.
Our insurance policy.
When you work with our team, you're not just getting great roofing work. You're getting peace of mind. That's because our work and our employees are covered by our insurance policies.

Never work with a roofing contractor that lacks insurance or is unwilling to provide proof of insurance.
Your locally trusted roofing team.
Why call KY-KO?
Our Warranty
With our Owner's Pride Guarantee, we pledge to only use UL-certified materials on your roofing project. This leads to a roof that lasts and better stands up to the elements. Click the button for more.
Our Insurance
Our roofers are fully licensed, bonded, and insured for your protection and peace of mind. Our extensive insurance policies ensure that the work on your home or business will be done right.
Our Company
Since 1994, we've helped thousands of Valley homes and businesses with their roofing repair and replacement needs. We're a trusted team of roofing professionals. Click the button and get to know us!
We're here for your home's roof.
Since we got started back in 1994, we've helped thousands of Valley homeowners with their roof repair and replacement needs. Through the years, we've worked hard to earn the business and trust of the communities we serve throughout the greater Phoenix metro area.
Today, our team of experienced and dedicated roofers works with all types of roofs, including tile, shingle, and foam. With our free roofing checkup, homeowners can call us the minute they think something's wrong with their roof—potentially saving them thousands of dollars by allowing us to catch the problem early.
If your home needs a roofing expert, you need KY-KO. Click the button below to learn more about our services.
We're your commercial roofing experts.
Roofing problems aren't just limited to the Valley's homes. Businesses of all shapes and sizes need a roofer they can trust. They need a roofer that understands commercial roofing and what businesses need. We're that roofer, and we're ready to work with your building or business.
We take on commercial roofing projects in all forms. From fixing the shingle roof of your retail storefront to installing a new foam roof on your sprawling warehouse, we've got it covered. To get a competitive bid from us, click the button below or give us a call.
We'll only use the best materials.
Trust in our Owner's Pride Guarantee.
Cheap, poorly made materials can lead to roofing disaster. It's why we pledge to only use UL-certified shingles, tiles, and other roofing materials on your roofing project. It's our commitment to quality—and to your roof.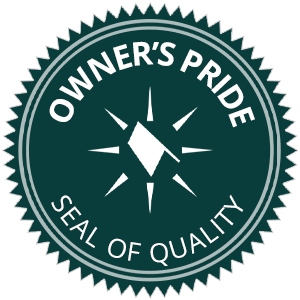 "We contracted KY-KO Roofing after 5 other bids. I would recommend KY-KO any day."
"I'd definitely recommend KY-KO Roofing. The roofers were professional, clean, diligent, and did a great job."